Size Chart
| | Dress length | Shoulder width | Chest measurement | Length of a sleeve |
| --- | --- | --- | --- | --- |
| M | 63 | 48 | 114 | 56 |
| L | 65 | 50 | 118 | 58 |
| LL | 67 | 52 | 122 | 60 |
| 3L | 69 | 54 | 126 | 61 |
| 4L | 71 | 56 | 130 | 62 |
Fabric:Kermel (color:Navy)

Specifications
Chest pockets x 2, front inside pocket, pen holder x 3 (chest, front inside pocket, left arm), ID case cover, back action pleats

Anti-static work clothes conforming to JIS T 8118
[Caution] This product is not a fireproof suit. Please select according to the site environment.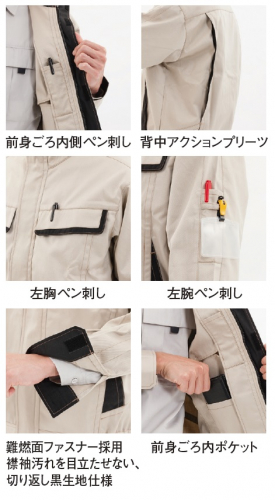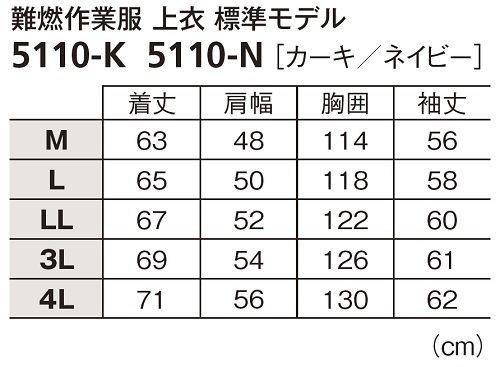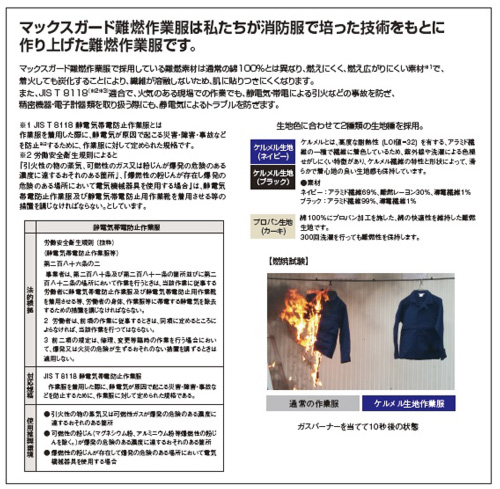 Flame-resistant work clothes composed mainly of flame-resistant materials (fabric, hook and loop fasteners, yarn).
Emphasis is placed on ease of movement during field work.

Not only the fabric, but also the hook and loop fasteners and yarn are made of flame-resistant materials* to achieve higher flame-resistant performance.

Only the front fastener is flame-retardant.