Firefighting clothing requires a high quality material to be used to give the firefighters the required results needed to give them clothing they can trust. This material meets all ISO standards for Heat-resistance.
Product Details
ISO 11613 compliant with various safety features.
Wipe clean fabric.
Heat-resistance, breathable, soft to touch aramid fabric.
Ergonomic design gives the garments a very comfortable fit.
Can be custom-made to customers specifications.
Features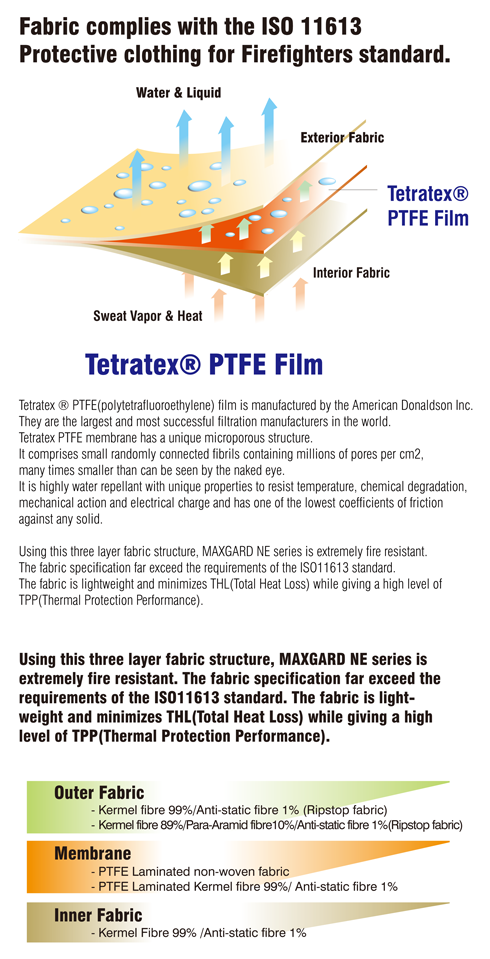 * Individual Companies Rights Reserved.