Features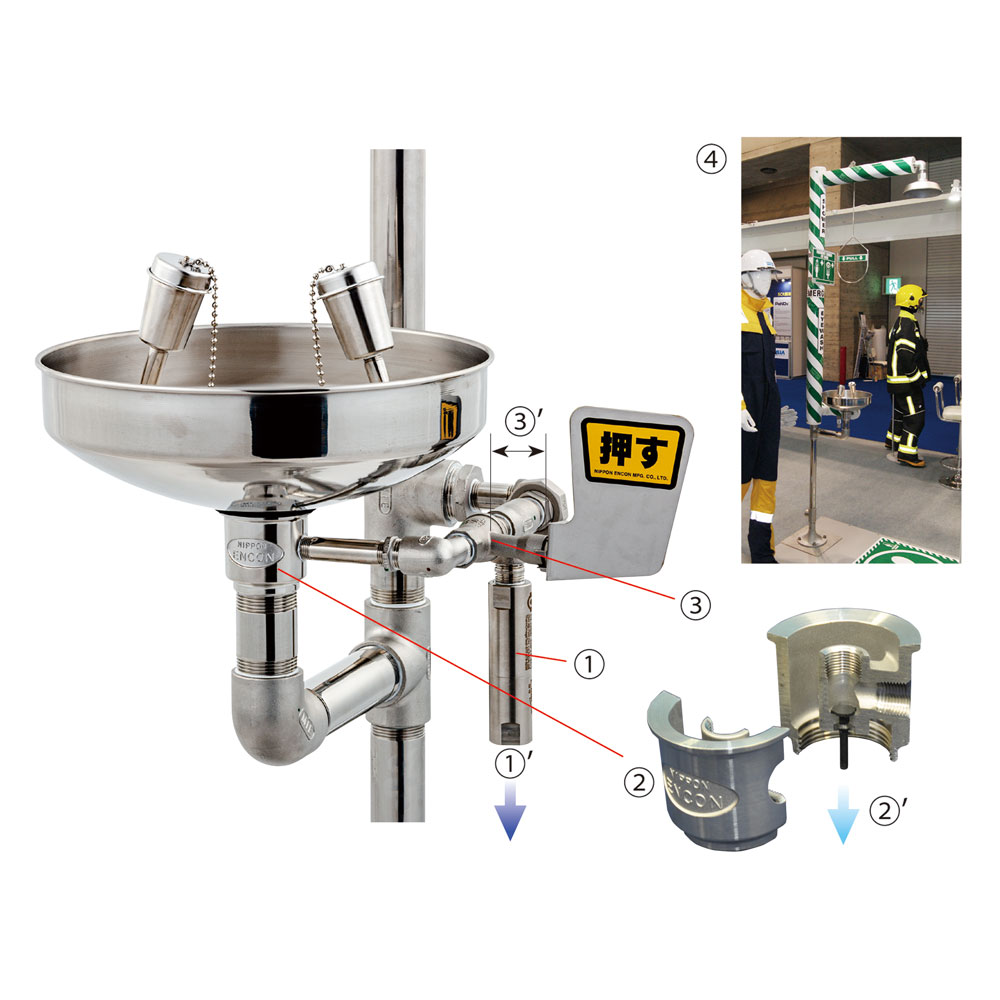 1. Freeze protection Valve
The valve automatically opens when the temperature reaches 1.7 ℃. It then closes when the temperature rises to 4.4 ℃. This prevents water freezing in the pipes and damaging the pipes.
No outside power is required to operate the valve.
The valve responses quickly to a sudden drop in the ambient air and discharges the minimum amount of water required.
2. Weep valve
The freeze protection valve is not the only freeze protection offered. The weep valve also protects pipes from freezing by draining off excess water from the eye washer spray heads. The weep valve is built into the base of the eye washer basin. It opens when the eye washer is in use. After use, It drains excess water away from the eye washer heads to prevent water from freezing in the pipes.
3. Long Neck Ball Valve
In the situation where the ambient temperature and the supply water temperature are low and a freeze protection valve and a weep valve are in place, there is still a possibility of pipe freezing. In this situation, pipes need to be insulated.
When a normal valve is used, the push plate interferes with the insulation material. The long neck valve`s long neck enables the use of insulation materials.
4. Example of heat insulation
This is an example of heat retention treatment using racking. Please contact us for details.
Specifications
| | |
| --- | --- |
| Model No. | 502-52FS.FP |
| height | 2420mm |
| weight | 25kg |
| inlet/outlet | Rc 1-1/4 (32A) |
| Operating Pressure | 0.2 ~ 0.55 MPaG |
| Temperature Range | 16 ~ 38℃ |
* Individual Companies Rights Reserved.